How it works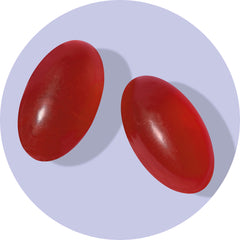 You become besties with a Himalayan berry.
An unexpected match, sure, but our rare sea buckthorn berry unlocks the purest and most potent source of Omega-7 found anywhere on earth. Choose between Smooth as Silk or Smooth as Silk+ with added daily Omega-3 DHA and Vitamin D. Take two vegan softgels by mouth every day.
Soak it in, cells.
Rich with antioxidants, Vitamins A and E, and Omegas 7, 3, and 9, this superfruit works from the inside out. It penetrates deep into your cells to saturate…wait, what were we talking about? Oh yeah, vaginal mucosa. Give it a few months, and you'll see the difference on the surface. In your skin. Your hair. Your nails. Your whole vibe.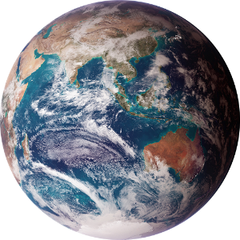 Take care of you, boo.
Vaginal dryness is common. It screws with the lives of most women through various stages of their life. Post menopause, the challenge is real for over half of women. A double-blind study with post-menopausal women showed sea buckthorn oil made a significant improvement in vaginal integrity and dryness after just three months. All the right boxes were checked in this study: Elasticity. Integrity. Moisture. Fluidity.
Make it a repeat experience.
Real glow ups take solid beauty routines. We know good practices, with a 50-year legacy of sustainably hand-harvesting wild trees with Tibetan farmers. Keep going with Femininity to get the ultimate impact. Our subscription packaging is less wasteful, sustainably delivered, and uses minimal plastic. We've made it easy to refill and refresh.
Ready for the first step?