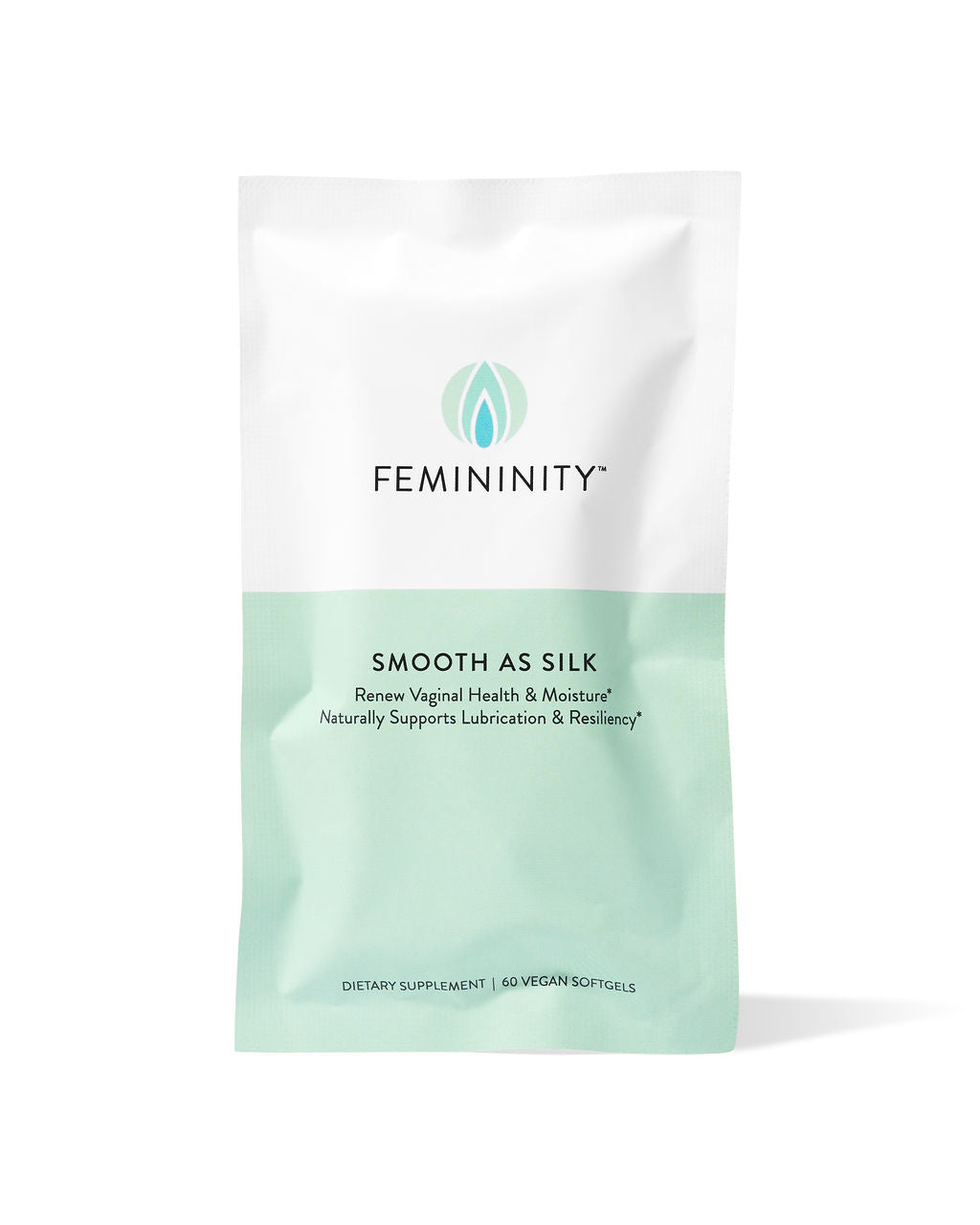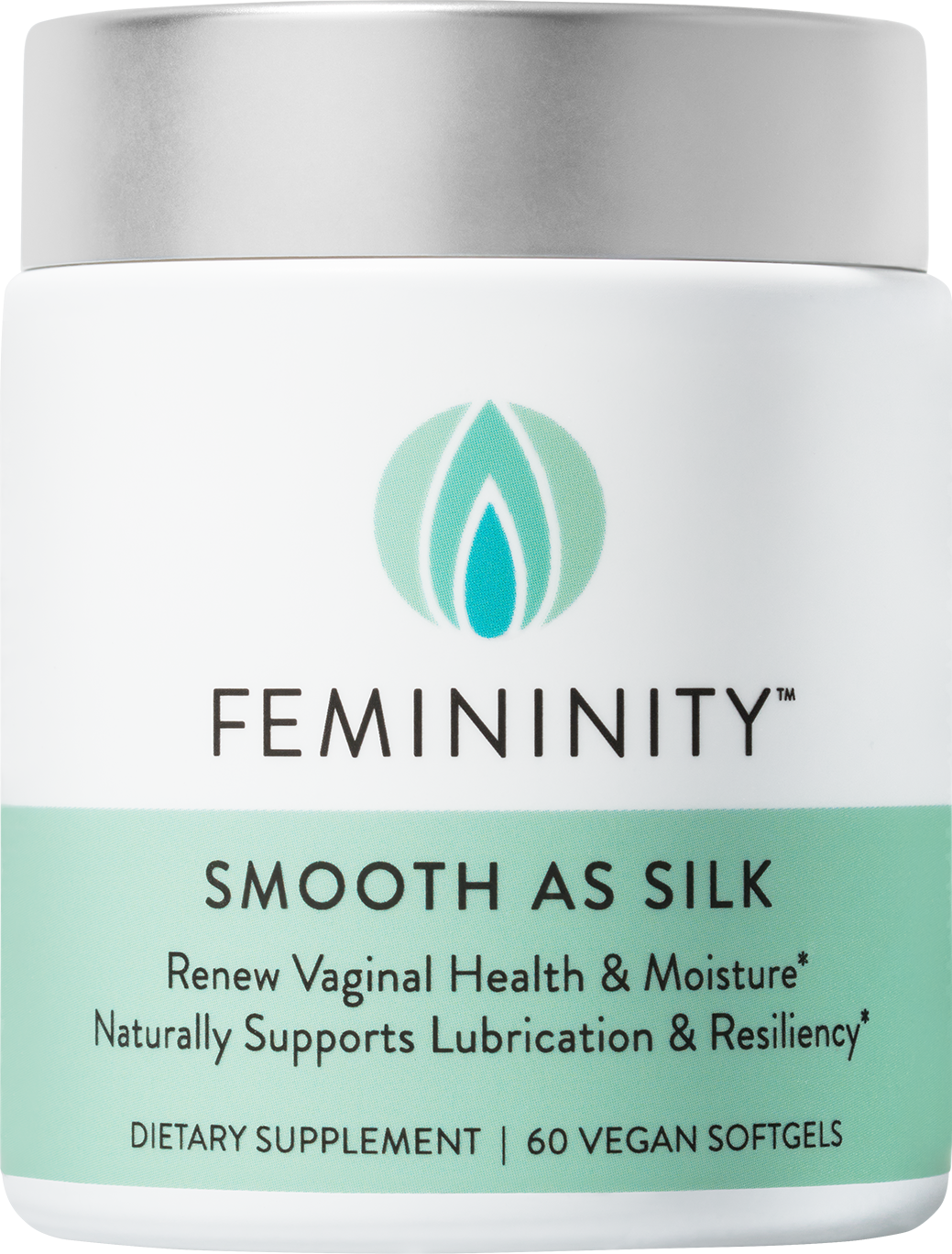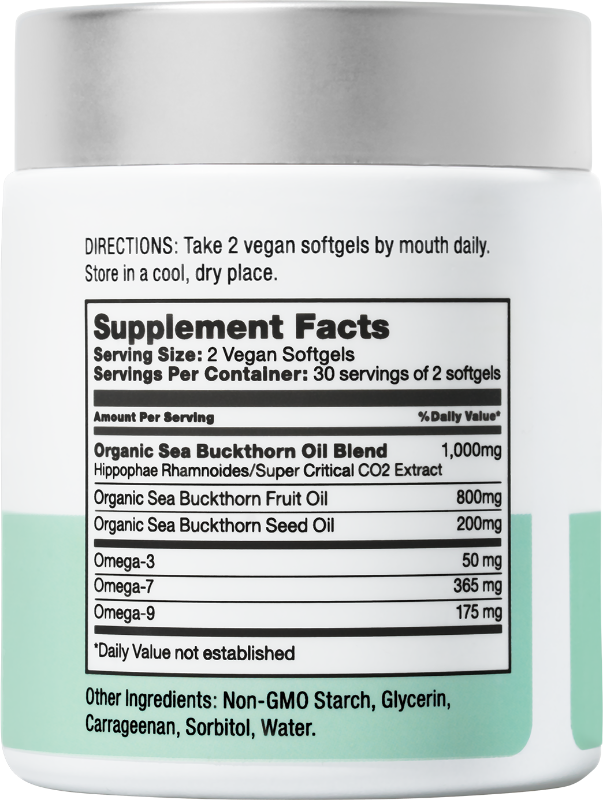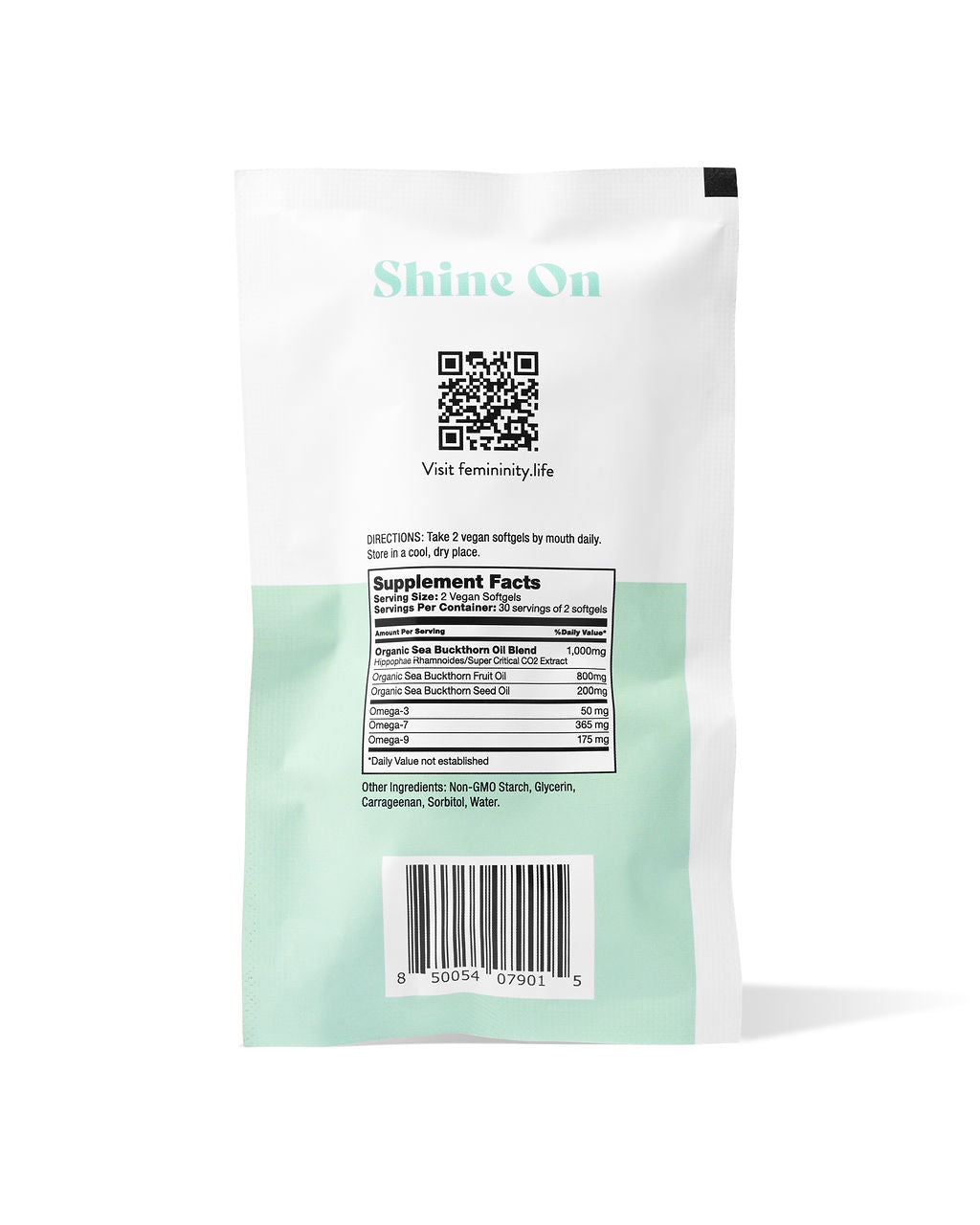 (Original Femininity) Naturally Restores Vaginal Health + Moisture
1 jar
30 day supply
60 vegan softgels
Hello inner power. This is a pure take on deep down renewal. Made solely from our wild Himalayan sea buckthorn berry, this packs in Omega 7 plus other essential fatty acids and more. Great for hair, skin, and nails for an all-around glow up.
Regular price
Sale price
$39.95 USD
Unit price
per
Sale
Sold out
Free Shipping
Satisfaction Guaranteed
Cancel Anytime
View full details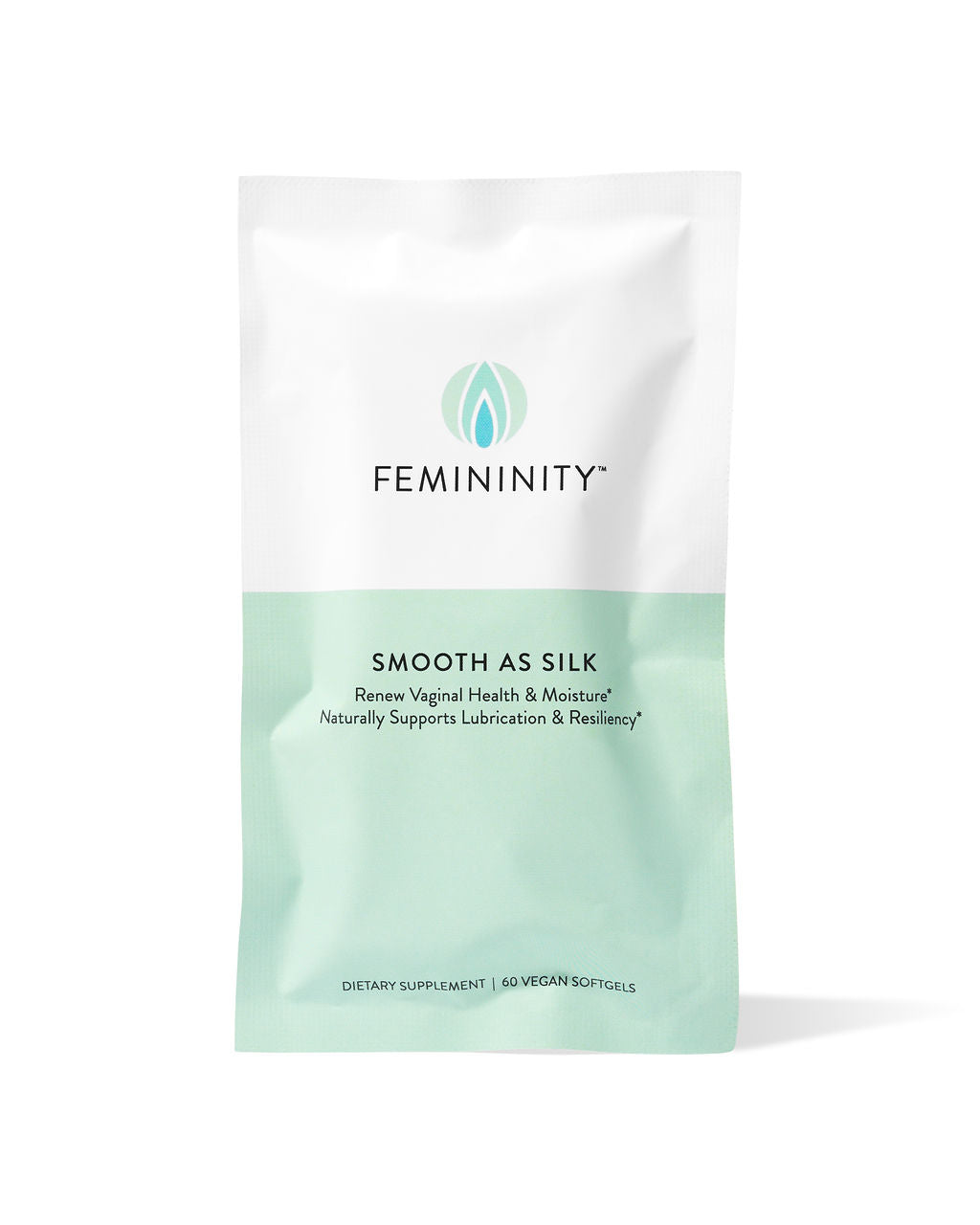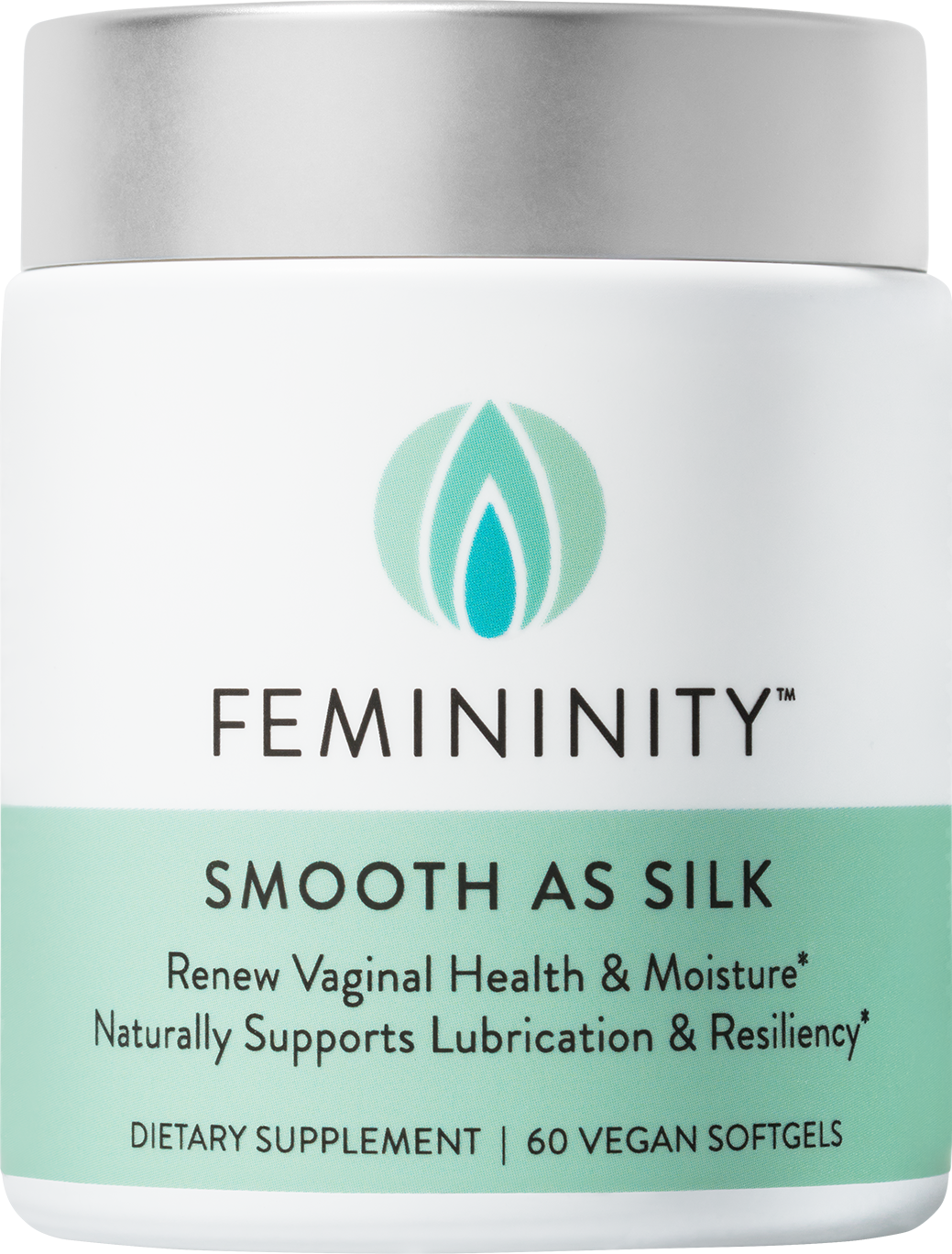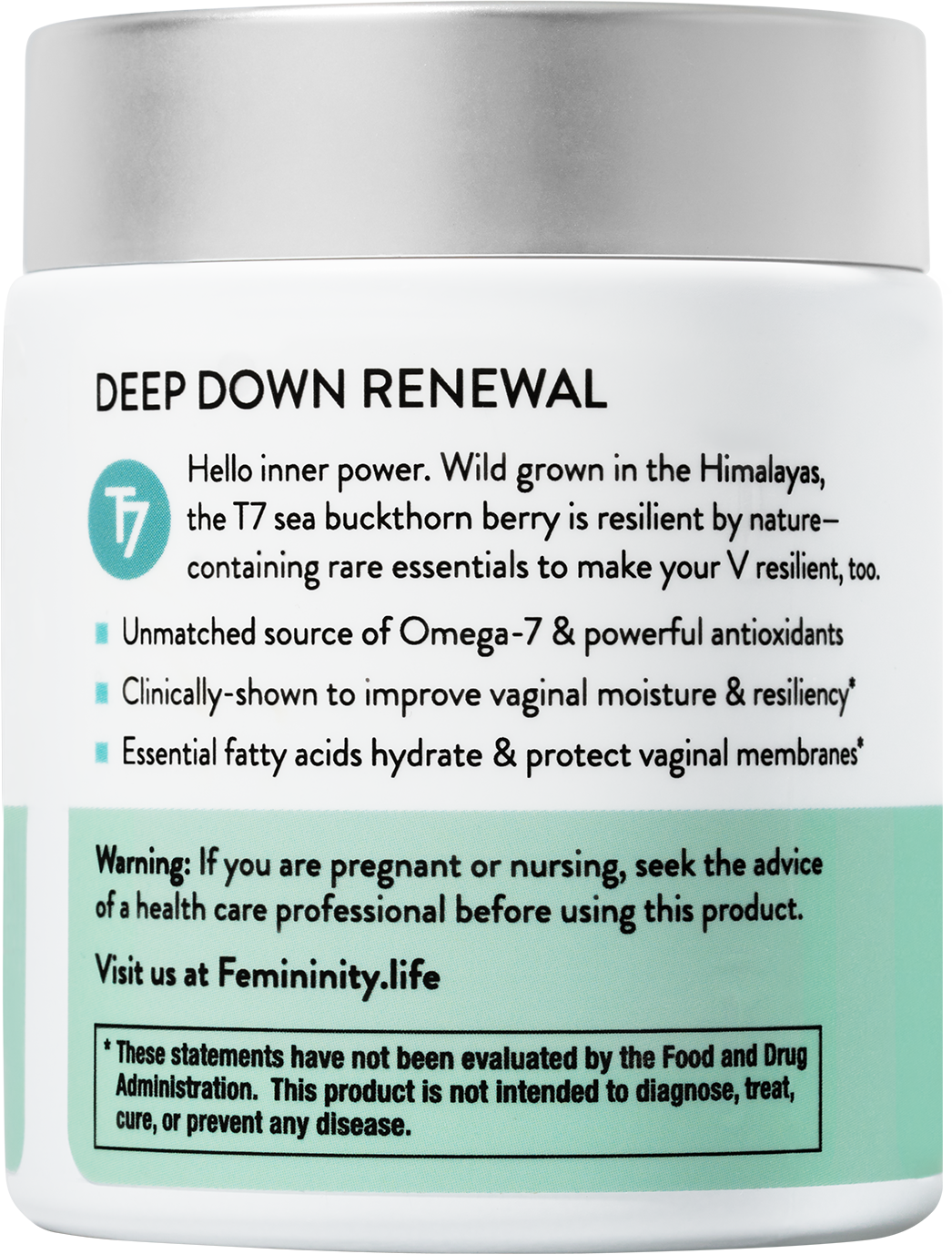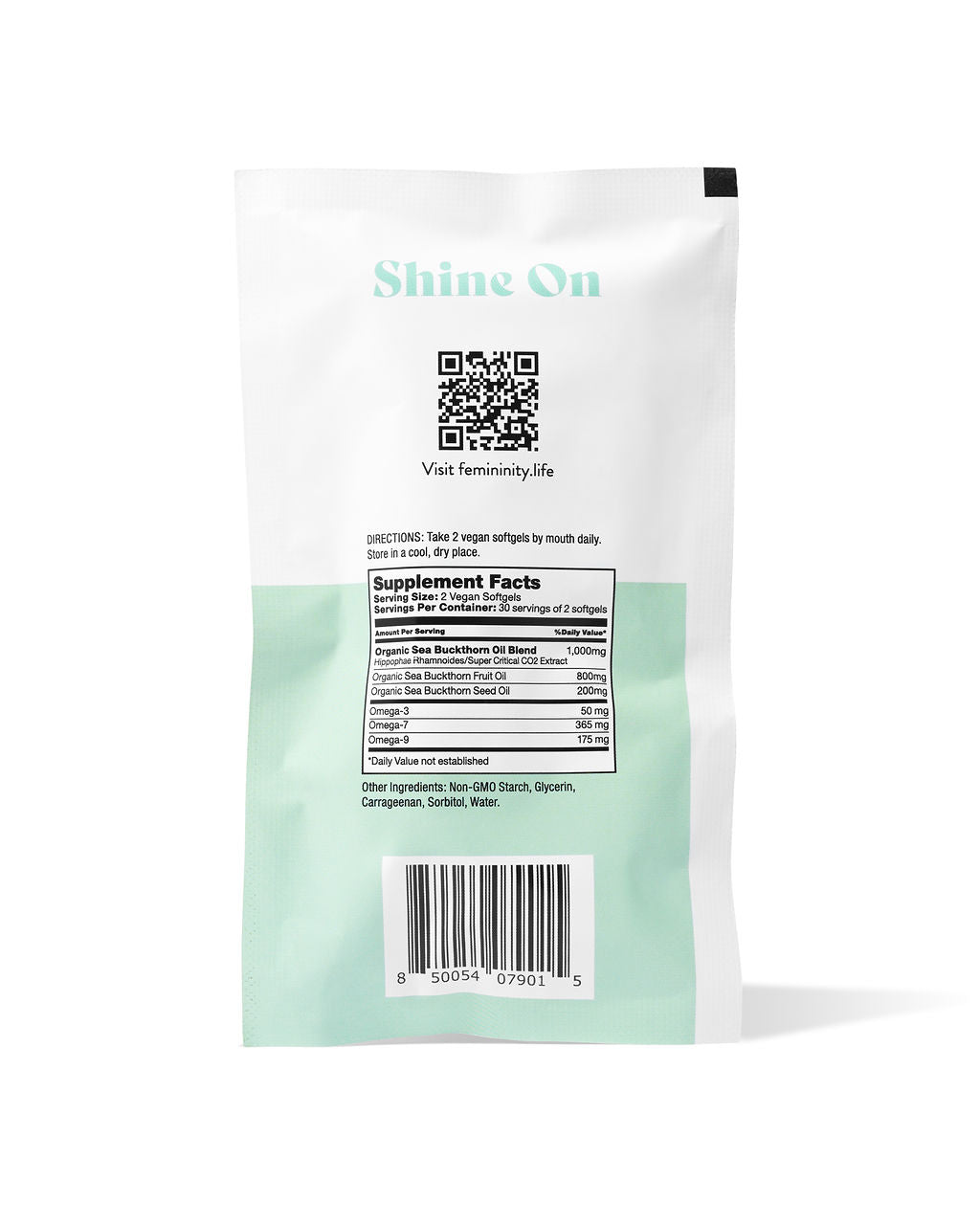 Relief from vaginal dryness that's ready when you are
Ever notice how Omega 7 rhymes with orgasm? Maybe it's just us—with decades of research and reviews behind the elusive sea buckthorn berry, and how it helps bring moisture back to women with vaginal dryness. Sustainably wild-harvested by local Tibetan farmers, our sea buckthorn is the purest and most potent source of Omega 7 on earth. Benefit from its full inner power in this softgel: Omegas 7, 3, and 9, Vitamins A and E, plus superabundant bioactive compounds. It's solid gold for hair, skin, and nails too.
Take two + call us in the morning (with the details).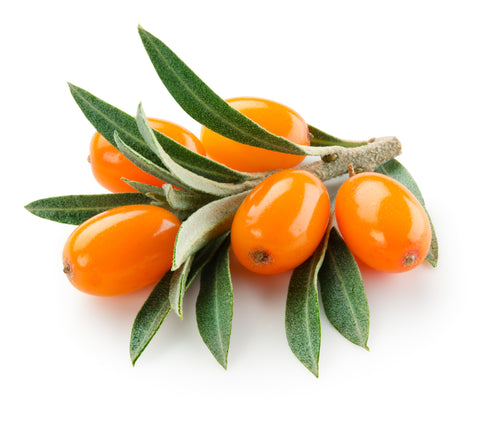 Hippophae Rhamnoides
Pure, Potent Ingredients
Organic Sea Buckthorn Oil Blend
1000 mg
Smooth as Silk FAQs
Is this the original formula that I know (and love)?
Yes! This is the OG Femininity women have relied on for years. We've reimagined the packaging and the subscription process to make everything a smoother experience (insert innuendo here).
How long does this take to see effects?
Some reviewers say they feel a difference after only a few days, but because this works to hydrate on a cellular level, it can take time to restore vaginal wetness. A clinical study with this exact formulation of sea buckthorn oil showed a statistically significant improvement in vaginal elasticity and moisture after 90 days.
How does a subscription work?
Don't miss a drop with a subscription. Your welcome package comes (pun intended) with an elegant glass jar. Save this, and refill monthly with a timely delivered sachet that cuts down on packaging waste.