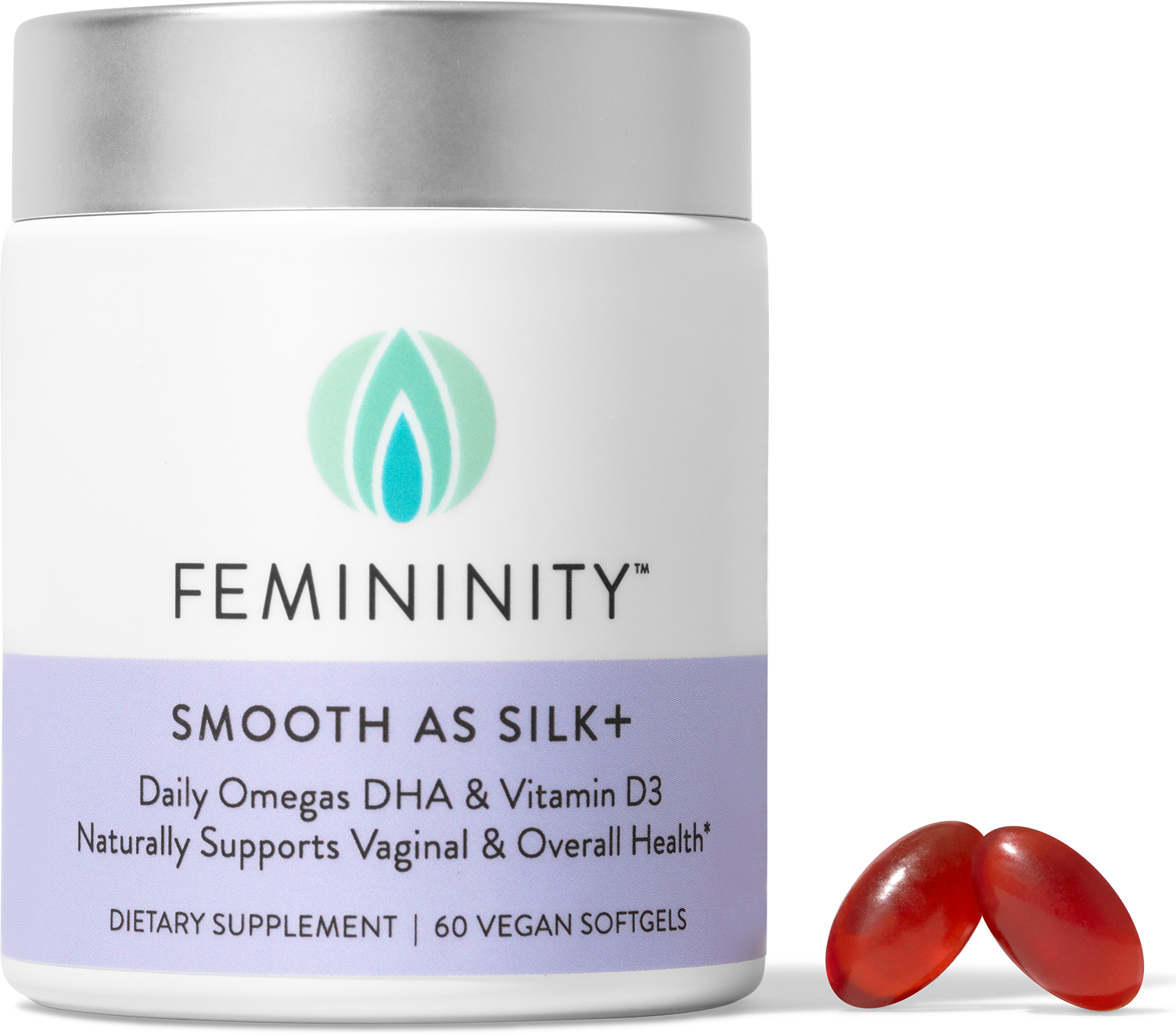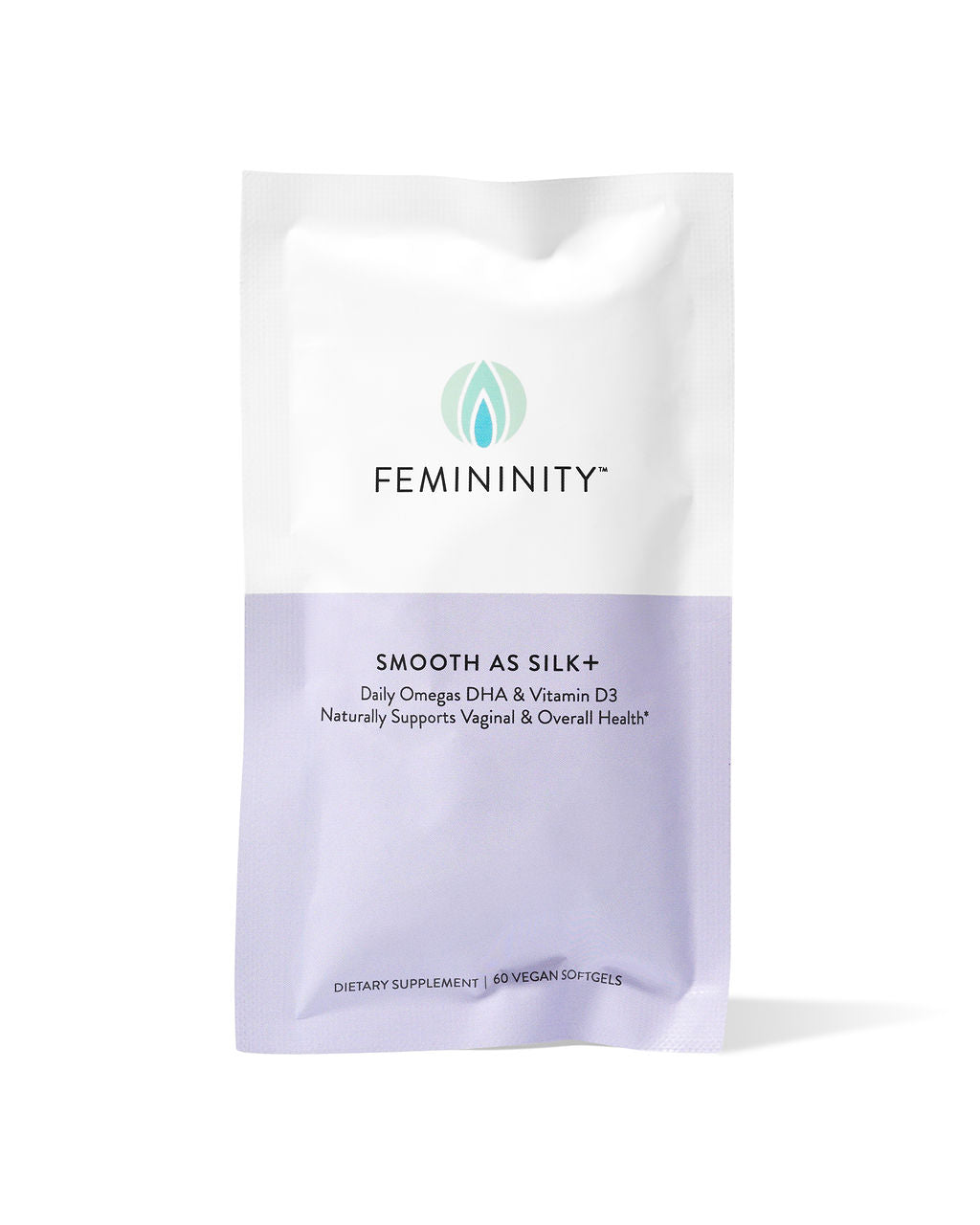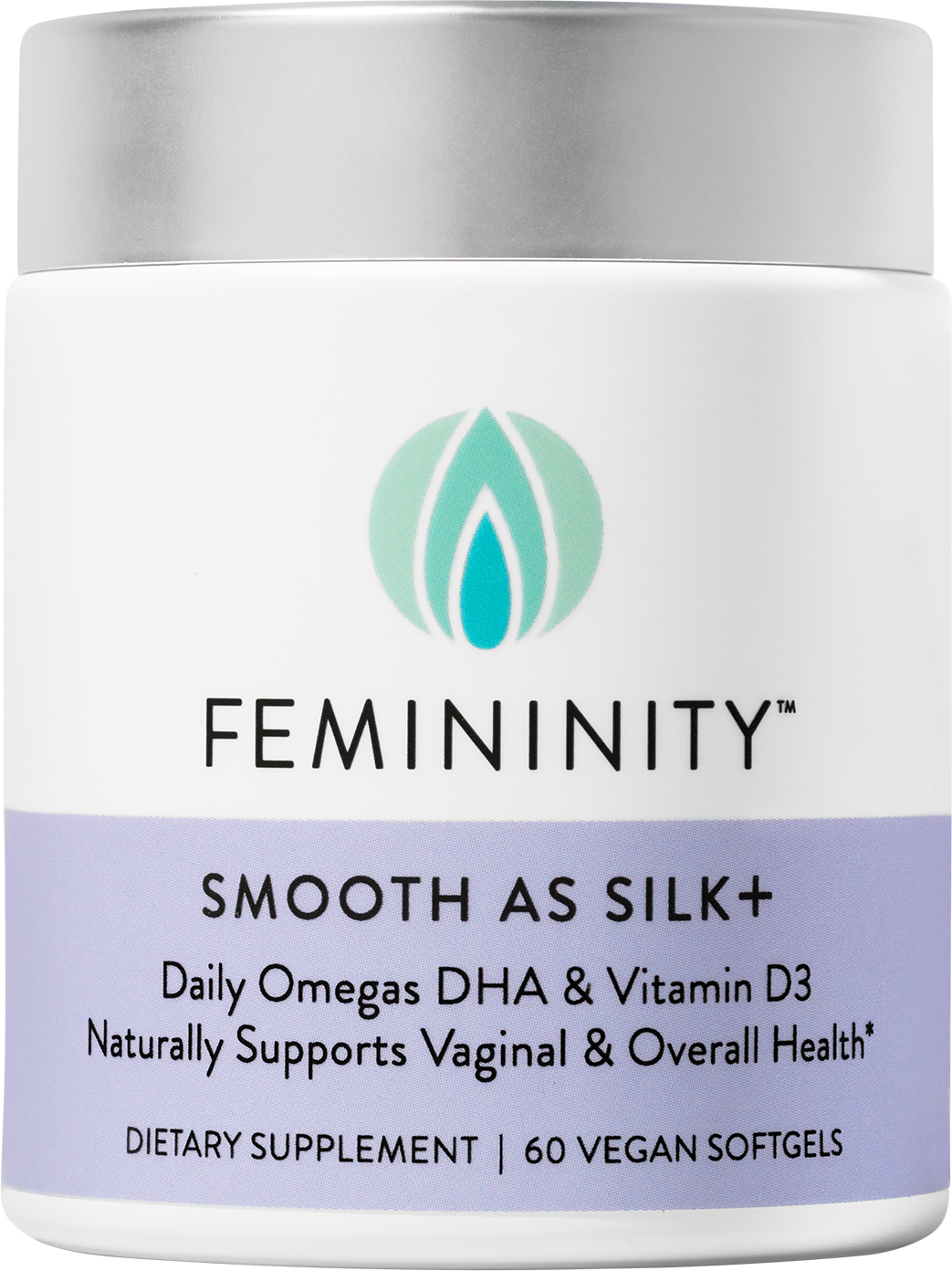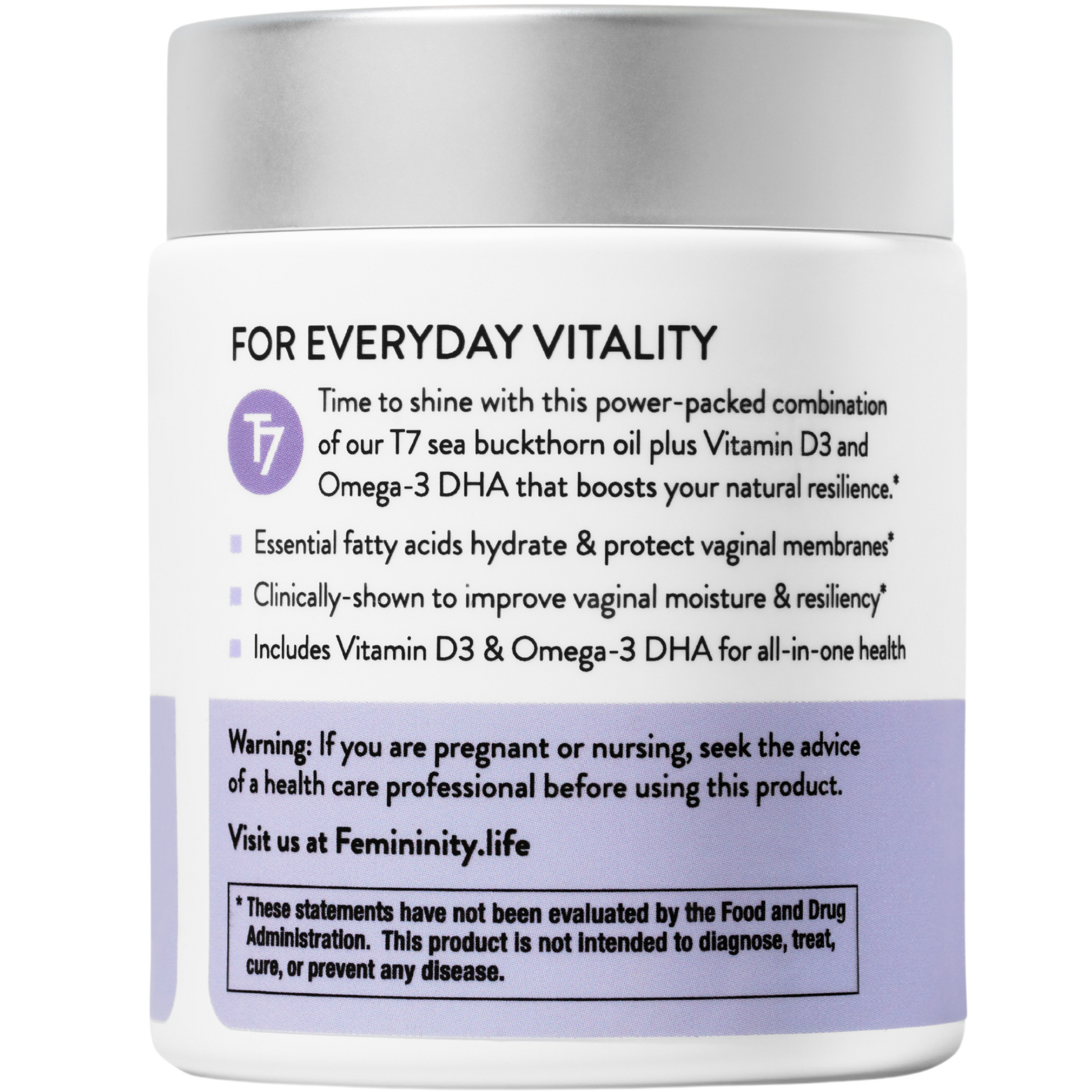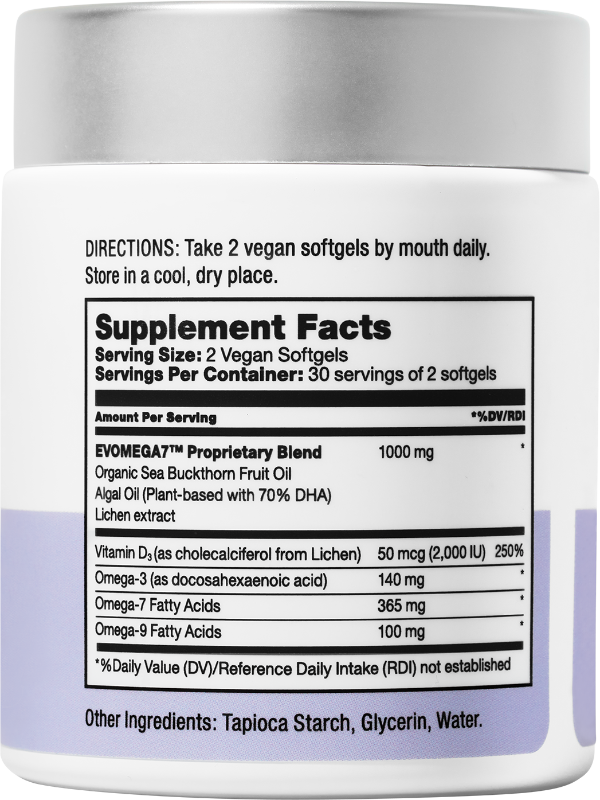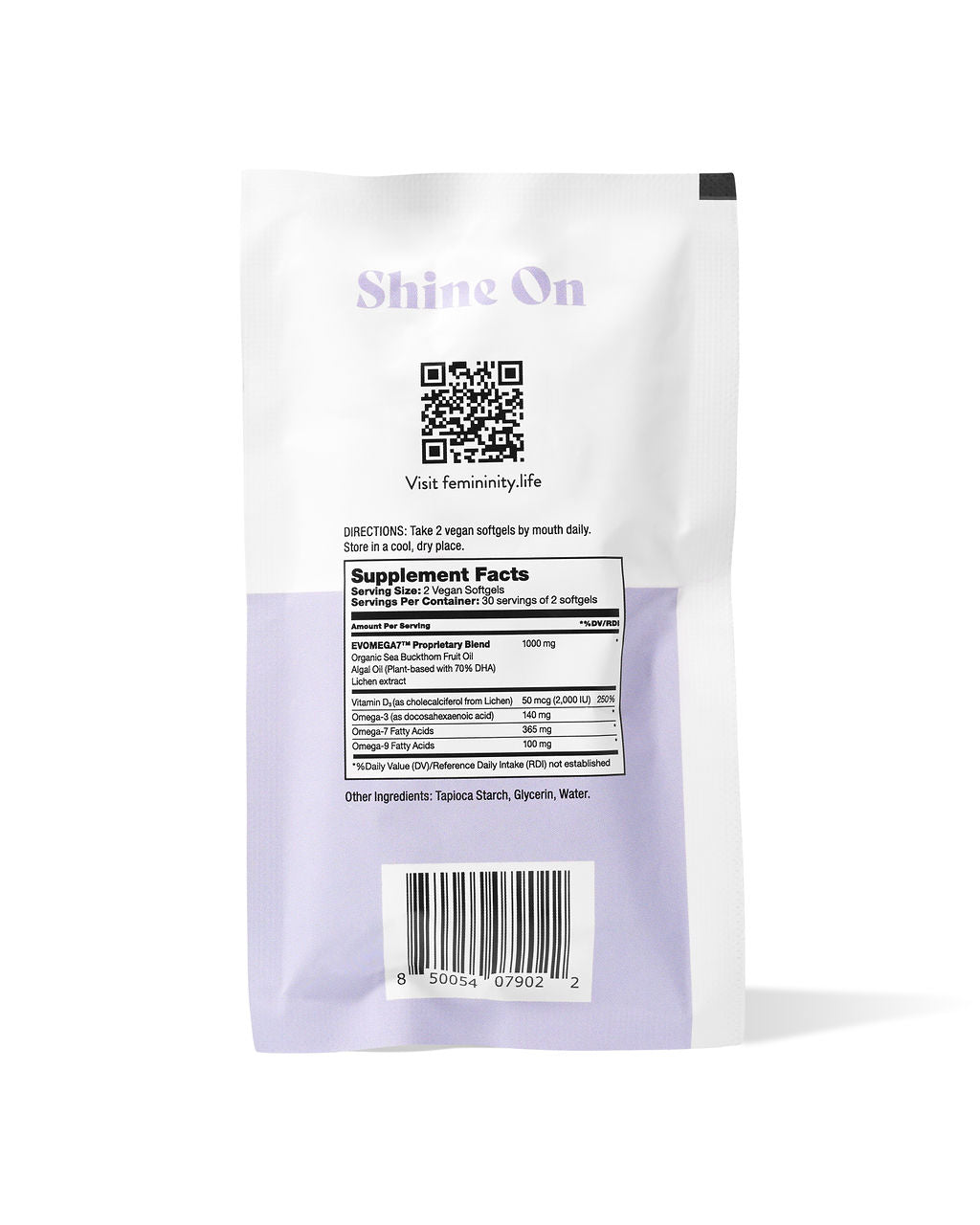 Vaginal Dryness Relief + Everyday Vitality.
1 jar
30 day supply
60 vegan softgels
Time to shine with this power-packed blend of our wild-grown sea buckthorn oil rich with Omega 7 plus added Vitamin D3 and Omega 3 DHA. It hydrates and protects your vaginal lining (hello sexy time), plus supports your overall health and beauty.
First order includes refillable jar that you keep. For refills, order "Refill" (30 day supply)

Regular price
Sale price
$49.95 USD
Unit price
per
Sale
Sold out
Free Shipping
Satisfaction Guaranteed
Cancel Anytime
View full details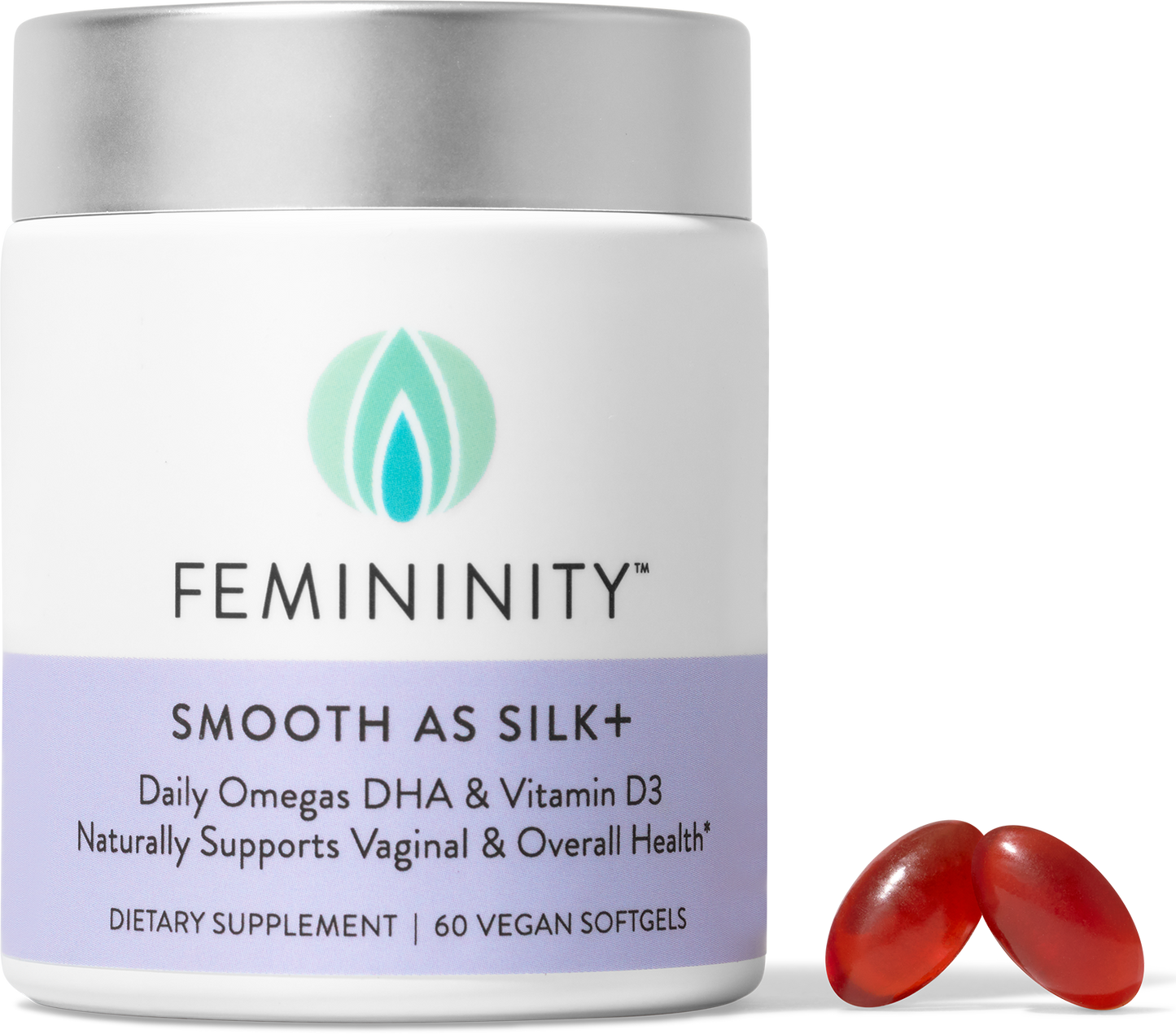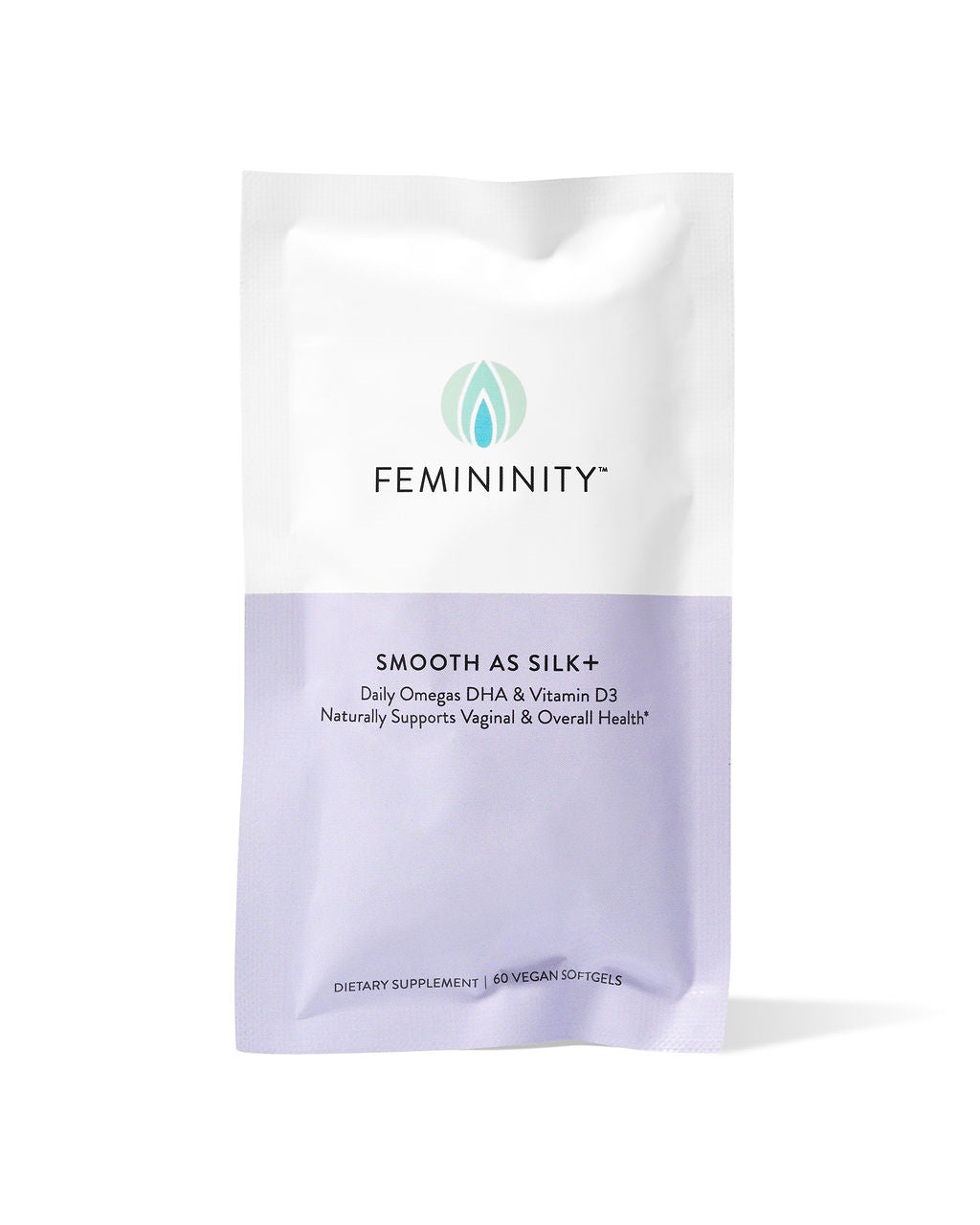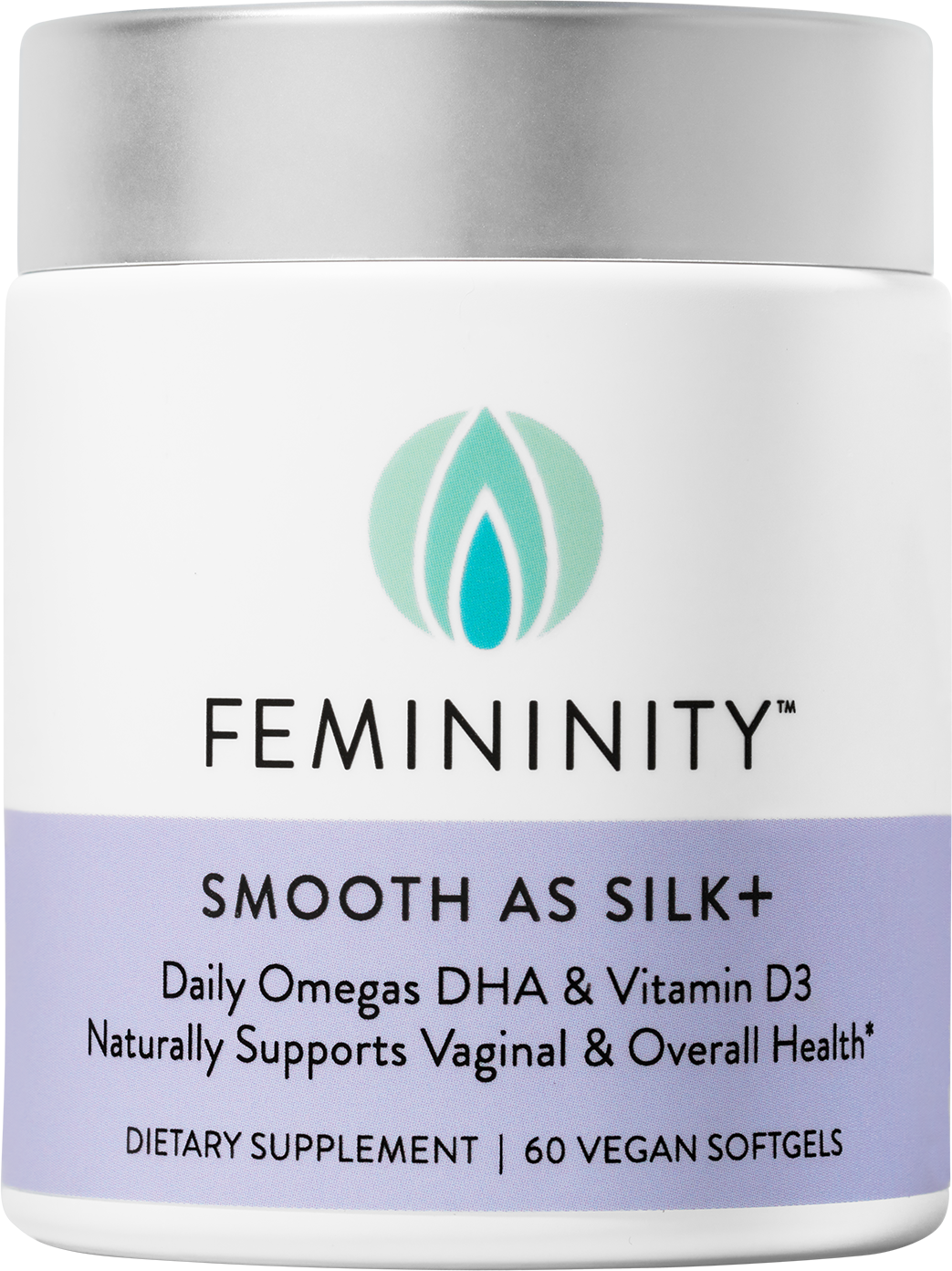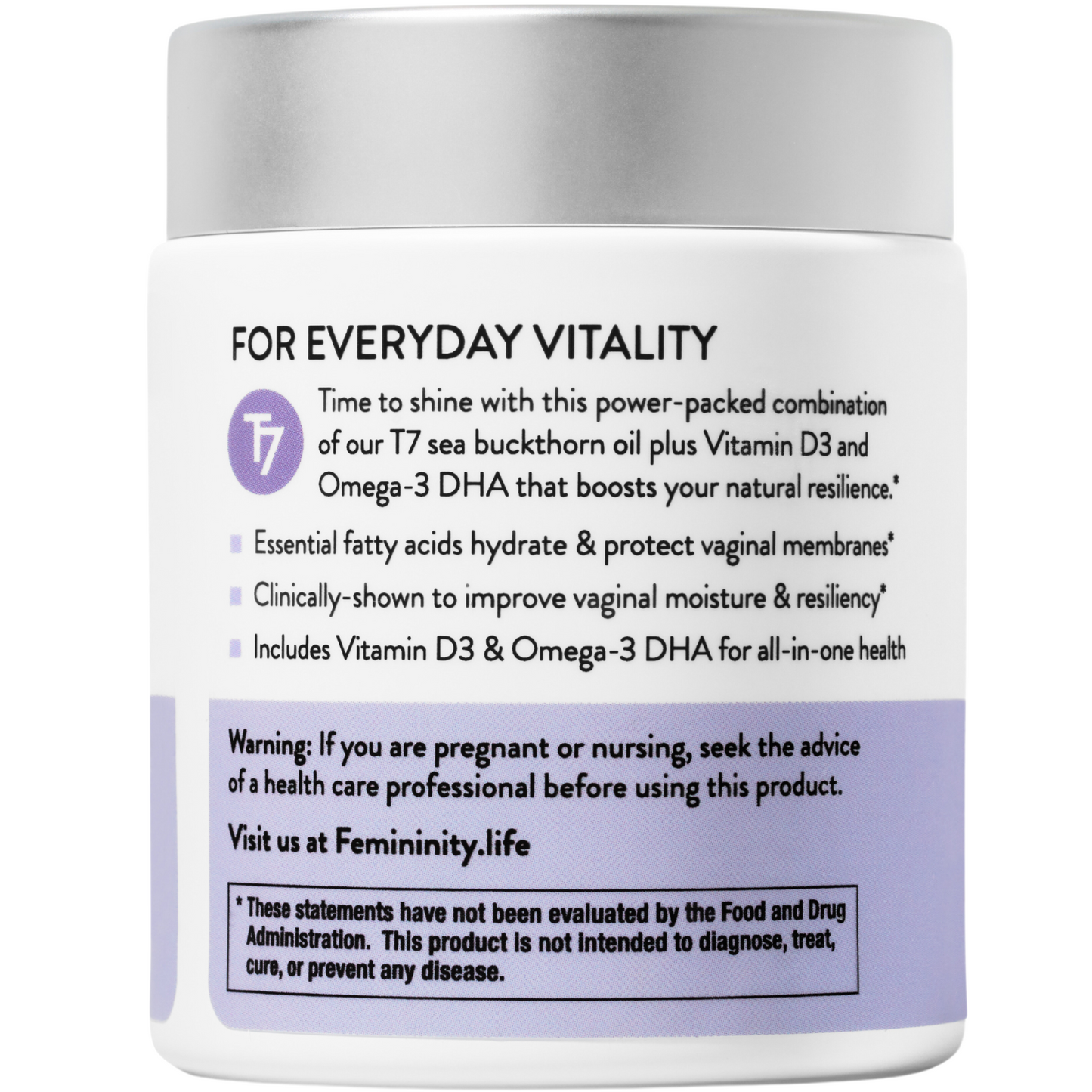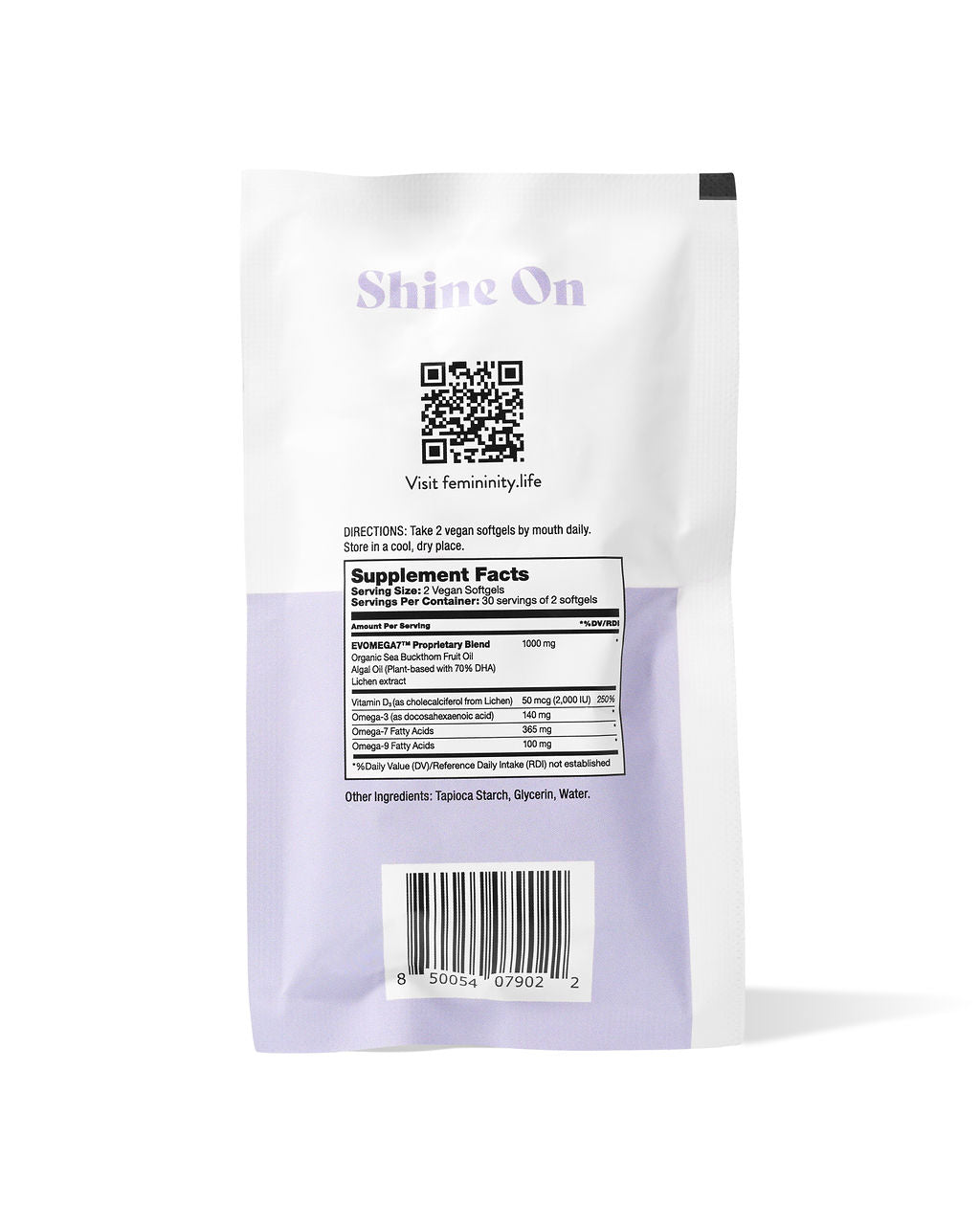 Recharge your natural forces.
The sea buckthorn berry is what nature gave you for what nature gave you. Rich in Omega 3 and other fatty acids, vitamins, and bioactive compounds, it works on a deep level to restore vaginal elasticity and wetness. For overall daily health, we added in Vitamin D and Omega 3 DHA. Made from algae, this is a vegan, sustainable source of the essential fatty acid. Take two softgels to make every day and every night feel better.
Take two + call us in the morning (with the details).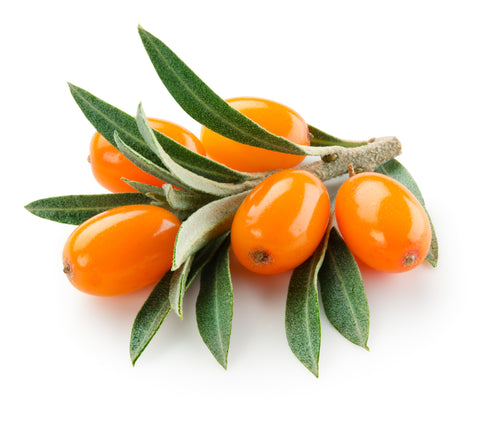 Hippophae Rhamnoides
Pure, Potent Ingredients
EVOMEGA7TM Propriety Blend
1000 mg
Organic Sea Buckthorn Fruit Oil
Omega-7 Fatty Acids
365 mg
Omega-9 Fatty Acids
100 mg
Algal Oil (70% DHA - vegan)
Smooth as Silk+ FAQs
What's the difference between this "+" version and Smooth as Silk?`
Smooth as Silk is our original formula of pure sea buckthorn oil. We designed this proprietary blend as an all-in-one to give people an everyday go-to supplement. In addition to our sea buckthorn oil, the "+" version includes your daily dose of Vitamin D3 and plant-based Omega-3 DHA.
If I look closely, I can see a haziness in my softgels. Why is that?
That cloudiness is actually the Omega-3 DHA settling in at a slightly heavier density. To keep our softgels as natural as possible, we didn't add an emulsifier. Think of it as a sign of purity.

How does a subscription work?
Don't miss a drop with a subscription. Your welcome package comes (pun intended) with an elegant glass jar. Save this, and refill monthly with a timely delivered sachet that cuts down on packaging waste.